Reasons you need a UAE business setup consultant to start your business in Dubai
Why do you need a business setup consultant in Dubai/UAE to start your business?
Sure, moving to Dubai/UAE and setting up base and business here is great but the whole process can leave you lost, tired, confused and overwhelmed. With the amount of paperwork involved and the country's rules and regulations, it can get really nerve-wracking and that's where a business setup specialist comes to your rescue.
There are a whole lot of things to figure out whilst setting up a new business, especially in a foreign land and a business setup consultant guides you from the get-go.
A business setup consultant is an expert at setting up a company in the UAE & will start by understanding your business needs and will find you the best licensing solutions to suit your business model saving you a lot of time and trouble. They will bring your business idea to fruition with the most cost-effective solutions.
Business setup consultants are your eyes and ears in the UAE and they bridge the gap between you and all the governing bodies and authorities here. They will consolidate all the information you need, give you multiple options to choose from which are reliable and they are the people accountable on your behalf taking over the enormous paperwork that's involved during the company formation process due to which you can even set up your company remotely.
A business setup consultant will take away all the hassle involved during the multiple steps in setting up your business here so that you can concentrate on running your business seamlessly!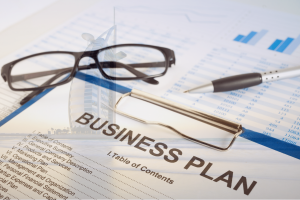 Why choose Decisive Zone as your UAE business setup specialists?
We help you choose the right jurisdiction, structure and type for your business activity
We help you combine activities under the Technical business license
We give you the right business setup guidance
We provide solutions for UAE technical business license queries.
We take care of the paperwork and approvals
If you're thinking of starting a business in Dubai or anywhere in the UAE, contact our business setup advisors at Decisive Zone to learn more.