How to apply for a freelance permit and visa in Dubai
The Dubai government has initiated efforts to make it easier and cheaper for freelancers to work and live. GoFreelance is an initiative by the TECOM group which allows freelancers to work in tech, education, media and design sectors as independent contractors and it needs to be renewed every year.
If you are working in Tech, Dubai Internet City will issue permits. Dubai Design District for the design sector, Dubai Media City for the media sector and Dubai Knowledge Park for the education sector. If you are pursuing your profession in any of these sectors, you are eligible to apply for the freelance permit along with a residency visa in Dubai which is renewable every three years.
The freelancer permit is ideal for professionals who are on a dependent visa and they only need to get the freelancer license. This permit identifies you as a sole practitioner and enables you to conduct business in your name rather than a brand name.
How to apply for a freelancer permit and visa in Dubai
To get the freelance permit and visa in Dubai through GoFreelance, you will initially need to apply for the freelance permit to be registered as a freelancer in the emirate which is a simple process and requires only a few steps.
1. Apply for permit
You can apply for the freelance permit in Dubai through the GoFreelance website. Go to the 'Apply' page and fill out the 'Go Apply' application form along with the required documents.
Some of the documents needed to apply for the freelance permit in Dubai include:
Resume/cv
Recent photograph
Passport and visa copy (valid for at least 8 months)
Bank reference letter
NOC from your UAE sponsor
When applying for the education or tech sector for a freelance license, you have to submit proof of academic qualifications which should be attested by the UAE Consulate, your country of origin and the Ministry of Foreign Affairs in Dubai. You can only choose one activity for getting a freelance license in the education or tech industry. If you are applying for the design or media industry, then a sample of your portfolio work is needed to submit along with the documents.
No objection letter from sponsor/employer
An NOC will be required from your employer if you are working full-time in Dubai under a company-sponsored visa. Which is not required when renewing your freelance work permit.
When you are on a dependent visa, such as your parent's or spouse's sponsorship, you will only need a NOC from your sponsor.
Also read: Freelancing in the UAE: 5 facts that you need to know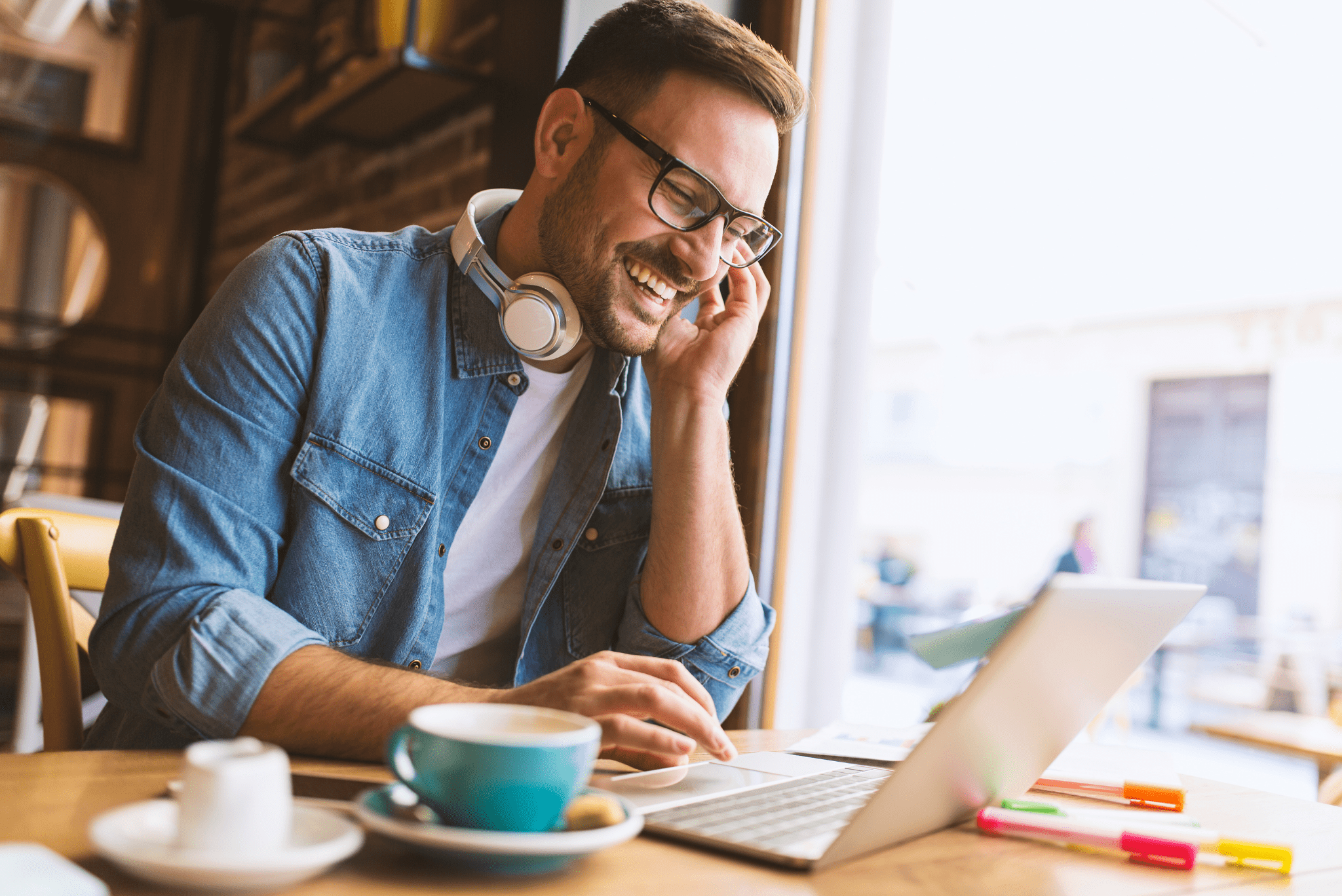 2. Follow up on application
Once your application is submitted, you will be notified when it is approved which can take up to 15 days. Then you will need to visit the GoFreelance office either at the Dubai Media City/Dubai Internet City/Dubai Design District or Dubai Knowledge Park to sign the documents and pay the fee. After this, you will receive your freelance permit in your mail. 
3. Apply for employment visa in Dubai
Once you receive the freelance permit, you will also receive access to TECOM's business service platform known as AXS, launched in partnership with Dubai Development Authority (DDA), which allows you to avail of a number of government or corporate services and exclusive jobs.
First, you need to apply for the establishment card through this platform, which will bear an additional cost. With the establishment card, you can apply for a freelance employment visa under the Dubai Development Authority (DDA), which is valid for three years. The documents required to get an employment visa are:
Original passport
Establishment card
Passport photo
Valid medical insurance
Current visa (if any)
Also read: Is a freelancer license right for your start-up in UAE
4. Complete the residency visa procedures
You will receive an entry permit within 7 working days after submitting the application for the freelance employment visa. Upon receiving the entry permit (valid for 60 days from the date of issue), you will need to complete certain residency visa procedures in Dubai, such as your medical test and medical insurance. Once these procedures are complete, your residency visa will be stamped and valid for three years from the date of issue.
Freelance permit and visa Dubai cost
There are separate costs for the freelance permit and establishment card
Freelance permit (valid for 1 year): AED 7,500
Establishment card (valid for 1 year): AED 2,000
Cost of applying for the freelance employment visa in Dubai (three-year validity)
If inside the UAE:
AED 4,960 (Normal)
AED 6,340 (Express)
If outside the UAE:
AED 3,330 (Normal)
AED 3,900 (Express)
The above cost for the freelance employment visa includes costs for your medical test, visa stamping and Emirates ID.
Have any questions on how to obtain a freelance business permit and license in Dubai, UAE? Contact usto book a free consultation on +971 4 581 3618 or email hello@decisivezone.ae