Business opportunities in the UAE for British entrepreneurs
When considering starting a business in a foreign country, as an entrepreneur you need to have in mind the commercial factors that may affect your decision of business setup in that country.
Reasons why the UAE become an attractive hub for investors around the world
1. Liberal trade in the Gulf region
The UAE has one of the most liberal trade policies in the GCC area and attracts strong capital flows from different regions.
2. Economic diversification
The UAE provides innumerable opportunities and economic diversification in trade, logistics, e-commerce, tourism, real estate and hospitality.
3. Renowned infrastructure
The UAE has a well known and established world-class infrastructure, strong banking system and a firm political system.
4. Ownership and taxation
Even though there exist some restrictions on company ownership by foreigners, the UAE still offers 100% ownership on free zones with zero taxation.
5. A large number of expatriates
There are a large number of expatriates who work and live in the UAE. About 80% of the workforce is accountable for expatriates.
6. Safe & secure family environment
UAE provide a safe and secure environment to live and raise a family. UAE has the lowest crime rate in the world.
Brexit and the Covid-19 pandemic has been threatening the business incorporation and business continuity in the UK. Got an idea to setup a business in Dubai, UAE? There has never been a better time to do so. The UAE government is encouraging investment and startups in various ways and it's the best time to get started.
The number of small and medium-sized enterprises (SME) entering the UAE has grown by 30% over the past decade. The report says that SME growth is strong particularly in the technology, healthcare and education sector as an apparent move to diversify the economy away from the oil and gas sector.
In the fifth UK- UAE joint economic committee, both the countries affirmed their commitment to continue deploying UK export finance's £9 billion capacity to enhance trade and investments. Key UK exports to the UAE include mechanical power generators, cars, consumer manufactured products, scientific products and beverages.
The UAE is the UK's:
18th largest trading partner
14th largest export market
20th largest import market
5,000 British companies are operating in the UAE. Also, there are nearly 800 commercial agencies, 4,800 British brands invested in the UAE and more than 100,000 UK citizens are living in the Golf regions.
How to open a company in the UAE from the UK?
While UAE offers an enviable lifestyle and infrastructures, not all investors and business owners do not decide to relocate from their home country. It is possible to run a business from the UK with careful planning and expert guidance by enjoying the benefits from much of what the UAE has to offer.
Read about Operating my Dubai company from abroad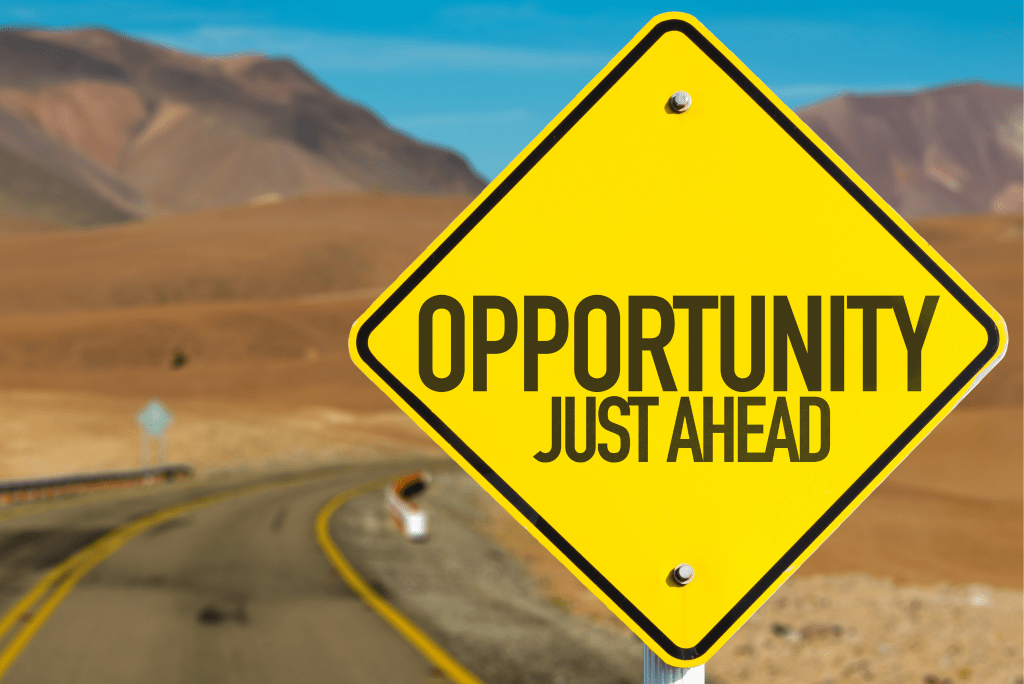 Opportunities for UK businesses in the UAE
1. Education and training sector
The education sector is one of the top priorities for the UAE government. The Education 2020 strategy developed by the Ministry of Education is a 5-year plan designed to bring significant quality improved education system. The education sector has allocated AED 10.41 billion from the federal budget in 2020. 
There are dedicated authorities to regulate the education institutions in the UAE they are:
KHDA- Knowledge and Human Development Authority for Dubai
ADEC- Abu Dubai Education Councils for Abu Dhabi
Ministry of Education: Oversees the public schools in Dubai and the Northern Emirates
British curriculum schools are high in demand. DIT (Department of International trade) UAE is working with KHDA and ADEC to qualified British schools to the UAE. There are 11 universities in the UAE with the highest proportion of postgraduate students.
The new licensing authorities have been established in the UAE for technical and vocational education and training providers are:
QAD- Qualification and Awards in Dubai for Dubai
ACTVET- Abu Dhabi Centre for Technical and Vocational Education and Training for Abu Dhabi and northern emirates
There are opportunities for UK based institutions to do business in the UAE by
New British schools and Universities
Setting curriculum and capacity building
Qualifies and skilled teachers
Trading for teachers
Assessment centres
Innovative ideas to improve the UAE education
The UAE continues to present enormous opportunities for British education institutions, suppliers and service providers and the country is welcoming more schools as the demand is expected to surge. Education and training is the most attractive market for UK-based investors and operators.
2. Healthcare sector
The Middle East is seeing a boom in healthcare opportunities and reports show the healthcare expenditure in the UAE is expected to grow from $17 bn in 2017 to $21.3 bn by 2021. A combination of factors is driving this growth which includes population growth, high per capita income, increased health awareness, the rising prevalence of lifestyle diseases. The focus on prevention and well-being rather than simple treatment. This leads to opportunities for new models of care and out of hospital services.
The UK is already positioned in the market with world-class UK NHS brands like imperial college, Moorfields, Kings College and Maudsley delivering high-quality healthcare services.
The increasing number of hospitals and medical centres can create opportunities for
Filling gaps in a provision such as digital health, AI, robotics
High-quality equipment supply
Healthcare facility management
Infrastructure construction
Training and education for medical staffs
3. Energy sector
Oil and gas sector
UAE is an important key player in the global energy market. As a top 10 global oil produced and member of OPEC and GECF, UAE producing an average of 4 million barrels per day of petroleum and other liquids. Also, UAE is the seventh-largest natural gas reserves globally.
UAE has both onshore and offshore oil reserves operating in concessions. ADNOC (Abu Dhabi Natural Oil Company) and its subsidiaries manage the supply chain of oil and gas.
UAE offers UK companies to create new business opportunities with the UAE government and international companies.
Nuclear sector
UAE's first nuclear power station called Barakah nuclear power plant consist of four APR 1400 nuclear reactors(one operating, there almost completed). This intended to supply 25% of the energy needs in the UAE. These reactors are being built by KEPCO (Korean Electric Power Corporation)
Opportunities for the UK supply chain
R & D (Research and Development)
Waste management
Education and training
UAE is welcoming companies who are willing to invest and involve in joint ventures to develop manufacturing sectors.
Renewable sector
The renewable market is rapidly growing in the UAE due to the sustainability, infrastructure and extension of existing projects such as Dubai Solar Power Park. The expansion of Al Maktoum airport named Dubai south will need to:
Feature solar panels and facades
Feed excess power back into grids
Up to date energy-saving features
Sustainability sector
Environmental sustainability is the top 4 properties of the UAE government and also the 2030 Economic Vision of Abu Dhabi.
This will create a great opportunity for UK companies with products that can reduce energy usage.
Power sector
Gas power stations are mostly used in the UAE. Waste to power technology is under consideration to deal with high waste rates.
The largest gasification waste to energy plant is building in Sharjah. The project received UKEF funding also.
4. Financial and professional sector
UAE hosts numerous companies from the financial services industry of the UK. Dubai has the largest and more sophisticated financial industry in the region. DIFC (Dubai International Financial Center) regulated by Dubai Financial Services Authority which is a free zone in Dubai that focuses on:
banking
capital markets
asset management and fund registration
insurance and reinsurance
Islamic finance and professional service providers
There are other designated federal authorities for markets outside DFSA. ADGM(Abu Dhabi Global Market) is the fifth financial free zone in the emirate which focus on private banking, wealth management and asset management.
Read about Professional License in Dubai
5. Defence and security sector
The defence procurement is handled by EDIC (Emirates Defense Industries Council) who favour working with international companies on contract. There is a large budget allocated for the defence and security sector. Small and medium IK based enterprises can found opportunities in the supply chains.
To diversify the UAE economy the Vision 2030 aims to increase the aerospace activities, manufacturing and space sectors. This also offers the opportunity for UK defence companies.
UAE also provides ongoing support for SMEs to work in the security sector. Cybersecurity is an area of concern for both local and government departments which again offers an opportunity for UK businesses.
6. Infrastructure and construction sector
By the UAE's Vision 2021, the UAE has huge infrastructure plans. Government entities and private sectors are spending on infrastructure especially on tourism and social infrastructure.
The opportunities that exist across all infrastructure projects in the UAE are
Construction and contracting services
Specialist consultation
Building materials
Green building and sustainable infrastructure solutions
Air-conditioning systems
Building automation systems
Security and swimming pool products
The construction industry in the UAE is expected to grow by 3.1% in 2021. As per the new Dubai Building Code, the revised set of construction rules and regulations seek a reduced construction cost. A three-stage flexible package of measures will strengthen the economy including the steps to support the labour market and support investments. Upcoming major projects over the 5 years include:
Expo 2020
Ain Dubai 
Dubai Creek Tower
Dubai Harbour
Dubai Hills Mall
Burj Jumeirah
Guggenheim Abu Dhabi
Zayed national museum
Hear of Sharjah
HyperLoop
Solar park
Yas Bay Abu Dhabi
7. Airports and aerospace sector
Strategic location and government investment are making the UAE into a global hub for air transportation and developments.
To cater for the growing air traffic, the emirates of Dubai plans to expand its second airport, Al Maktoum International at Dubai World Central, to handle 120 million passengers within six to eight years. The reworked design of Emirates's future hub will enable Dubai Airports Company (DAC) to add a capacity of 20 million in incremental additions. According to Mr Paul Griffith CEO of DAC, the expanded airport could eventually handle 240 million annual travellers annually.
UAE creates opportunities for the UK businesses with innovative and cutting edge products and services around the airport developments at the Al Maktoum International and Abu Dhabi International- Phase 2.
8. Media and Advertising industries sector
The UAE is the growing hub for creative industries and many of the design, media, advertising and architecture firms have functioning here. The UAE is investing heavily in entertainment and leisure to nurture its position as a leading tourism destination. The projects range from cultural and artistic, theme parks, hotels, retail are continue transforming the UAE. It aims to entice the visitors to shop, dine and experience the UAE. Government-linked developers are engaged in developing new projects.
As a tourism and business destination, UAE creating numerous opportunity for media and advertising.
Read about starting a Digital Marketing Agency in Dubai
Considering a start-up in the UAE?
As a UK citizen, you have the below-given options to setup a business in Dubai, UAE
Sole establishment
LLC (limited liability company)
Civil company
Representative office
Holding company
Corporation
Branch or subsidiary office
The UAE is an ideal place for expanding your business with a favorable tax system, extensive workforce, easy access to financial and natural resources and trading opportunities. As a British entrepreneur, you can get a greater degree of profitability by reaching more than a billion customers as the country's geographic location and close proximity to Asia, Middle East, Eastern Europe and Africa.
Contact Decisive Zone for help and we guide you through the entire process of business setup in Dubai, UAE. The dedicated company formation specialist will be able to clarify your queries, carry out all the paper works for getting the licenses on behalf of you and suggest you the best solutions and made the company setup process easy and hassle-free.