The difference between local agents and local sponsors
Entrepreneurs looking to
set up a company in the UAE
mainland, otherwise known as an Onshore or DED, have two options with respect to partnering with an Emirati for licensing purposes. Based on your business activity, you will either need a local service agent or a local sponsor.
Who is a Local sponsor?
Having a local sponsor means an Emirati national will be a partner in your business holding 51% of the company shares and in some cases, the profits. However, a local sponsor in a majority of cases will sign an agreement in return for an annual fee whereby they forfeit the rights of involvement in the operation of the business and hand over the full power of attorney to the 49% shareholder. Therefore, company profits will not be in the name of the local partner but in the name of the company. Whilst many people looking to
start a business in the UAE
express concern about the 51% shareholding, it can in fact open up opportunities they otherwise would not have. A local sponsor can often make key introductions and use their connections to support you in running your business. As a foreign shareholder, you can still benefit from tax and repatriation benefits if you opt for a license that requires a local sponsor.
Who is a Local service agent?
On the other hand, a local service agent acts as a representative with all government dealings and does not hold any share of the business. Appointing a local service agent simply requires an annual fee. With that being said, foreign entrepreneurs can hold 100% ownership of their business and maintain full power of business operations.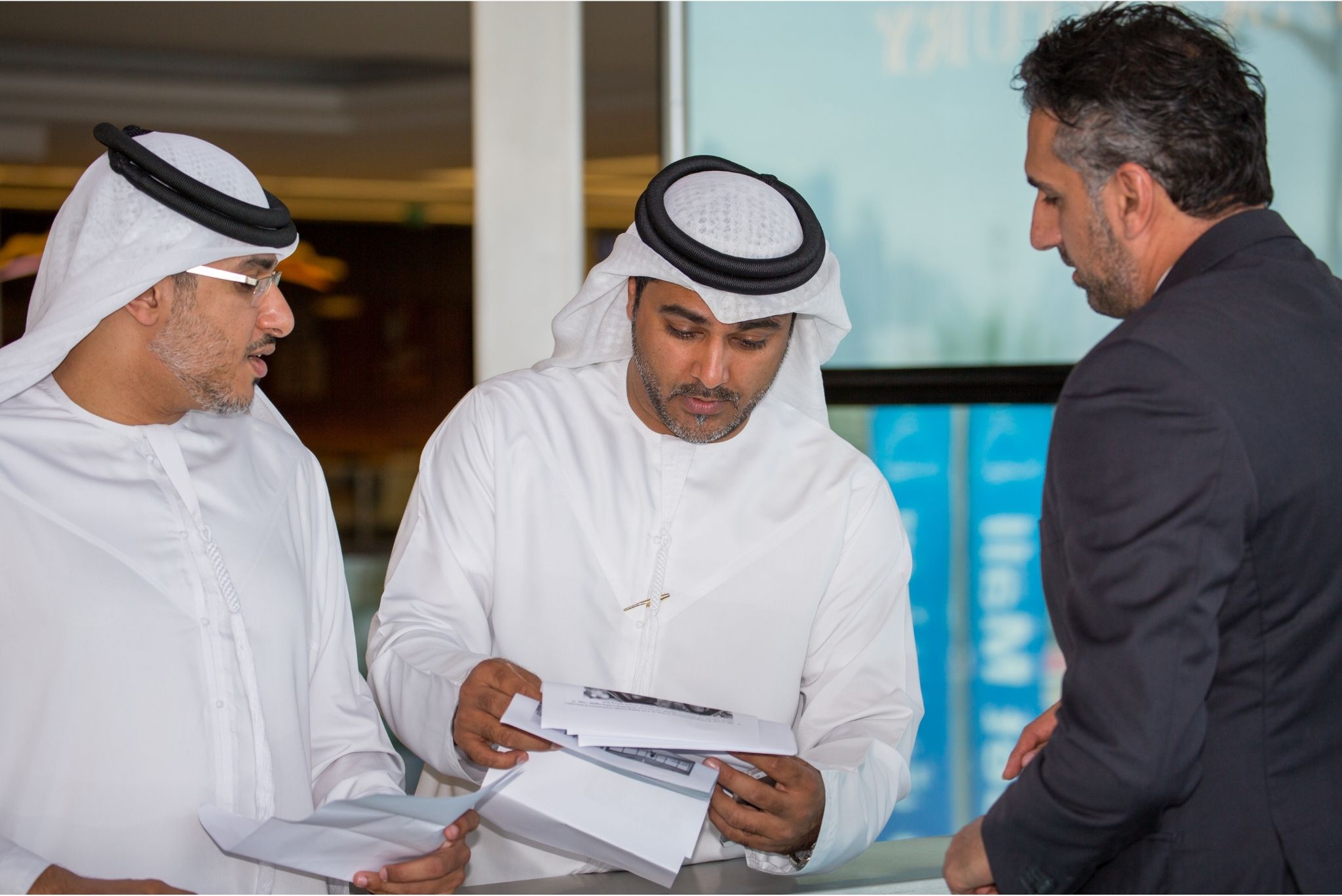 Types of Mainland licenses:
There are 3 categories of
licenses in mainland Dubai
, the requirement to have a local sponsor or a local service agent will depend on the category and respective activity. The three categories are Professional, Commercial and Industrial. 1. A
professional license
covers activities related to services and the exchange of knowledge.
Professional activities license
includes, but is not limited to – salon, consultancy, restaurant and accounting. Professional licenses can be established using a local service agent. 2. A
commercial license
covers activities pertaining to trading and the exchange of goods.
Commercial activities license
includes, but is not limited to – general trading, rental and car dealerships. Commercial licenses require a local sponsor. 3. An
industrial license
covers activities pertaining to manufacturing and industrial activities.
Industrial activities license
includes, but is not limited to food production, manufacturing, industrial and fabrication. Industrial licenses require a local sponsor. In some cases, depending on the business activity, you may require your local service agent or sponsor to be a specific gender. For example, if you are setting up a nursery you require a female sponsor.
Are you looking for a local sponsor or local service agent for your business in UAE?
Contact us at +971 4 581 3618 or hello@decisivezone.ae for any queries related with finding or changing a local sponsor or local service agent for your business.
We can help you find the right sponsor or agent for your business as per your requirement.
Setting up your company can be straight forward if you have the right know-how and support. For any startup, it is advised to consult a qualified company formation specialist to help get you started.
Not only do they streamline the process, but they also cut out the delays and pitfalls faced by many startups as they are well connected in the market.
A company formation specialist will partner you with a reputable Emirati sponsor or a service agent and ensure you are well equipped for success.